Teens
A list of upcoming events and other helpful websites.
Websites and links of Interest:
Click on the link above to learn about new books and all bookish things YA 
Crash Course
A series of YouTube videos that can inform you on a wide variety of topics. Hosted by Hank and John Green.
Driver's Education Help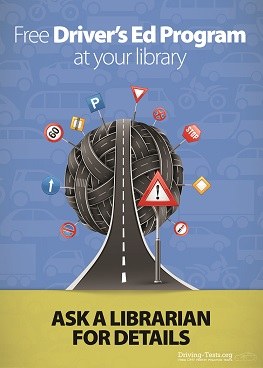 We now offer a website for you to study for your driver's license. 
Drivingtest.org
offers services such as practice exams, handbooks, and frequently asked questions pertaining to obtaining your driver's license.