Teens
A list of upcoming events and other helpful websites.
Game Night

Join us for a variety of board games and video games from 5 - 8pm on the following Wednesday evenings:
October 11
November 15
December 13
Halloween Movie Night
Weds., October 25 from 6 - 8pm. We'll provide snacks while watching a Halloween movie. Costumes are welcome!
Pick the Flick Movie Night
What are we watching? It's up to you. Be here on Monday, November 20 at 6pm to watch a movie and eat snacks with friends.
Crash Course
A series of YouTube videos that can inform you on a wide variety of topics. Hosted by Hank and John Green.
Driver's Education Help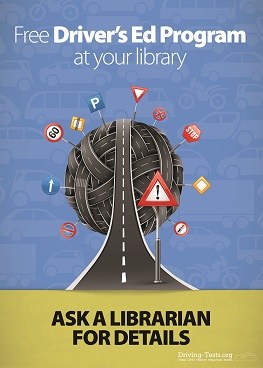 We now offer a website for you to study for your driver's license. 
Drivingtest.org
offers services such as practice exams, handbooks, and frequently asked questions pertaining to obtaining your driver's license.