Winter 2018 Programs for Children
List of upcoming events for children and families
Winter Activities



Tot Time  Walkers up to 4 yrs. old, and their caregivers, are invited to share stories, songs, and fingerplays, followed by unstructured playtime.
Tuesdays: Jan. 15 - May. 14
11:30 a.m. - 12:30 p.m.*
* please note our start time is 11:30am
Family Storytime  Young children and their parents can enjoy stories, songs, creative play, and family fun activities. 
1st and 3rd Wednesdays; Jan. 17- April 18, 6:30 pm.
Paws for Reading  Children of all ages can read to a certified therapy dog, Wally.   Drop in after school.
2nd and 4th Tuesdays: Jan. 9 & 23, Feb. 13 & 27, Mar. 13 & 27, Apr. 10 & 24 from 4:45-5:45 p.m.
After School Fun Club - Grades K-5 
Kids in grades K-5 are invited to discover new things have fun, make friends, and do activities.
Tuesdays: January 9 - April 24, 4:15-4:45 p.m.
Saturday Crafts  One Saturday each month, children ages 6 - 12 can drop in to do a fun craft.  No registration necessary.
Saturdays: Jan. 13, Feb. 3, and Apr. 7 from 2:00-3:00 p.m.
FAMILY PROGRAMS- MARK YOUR CALENDARS!
Author Visit Local author, Elizabeth Weigandt, will talk about her new book, Queen Bee, and tell us about real life bees. Buy a copy of the book and get it signed by the author!

Tuesday,  April 3, 4:00 p.m.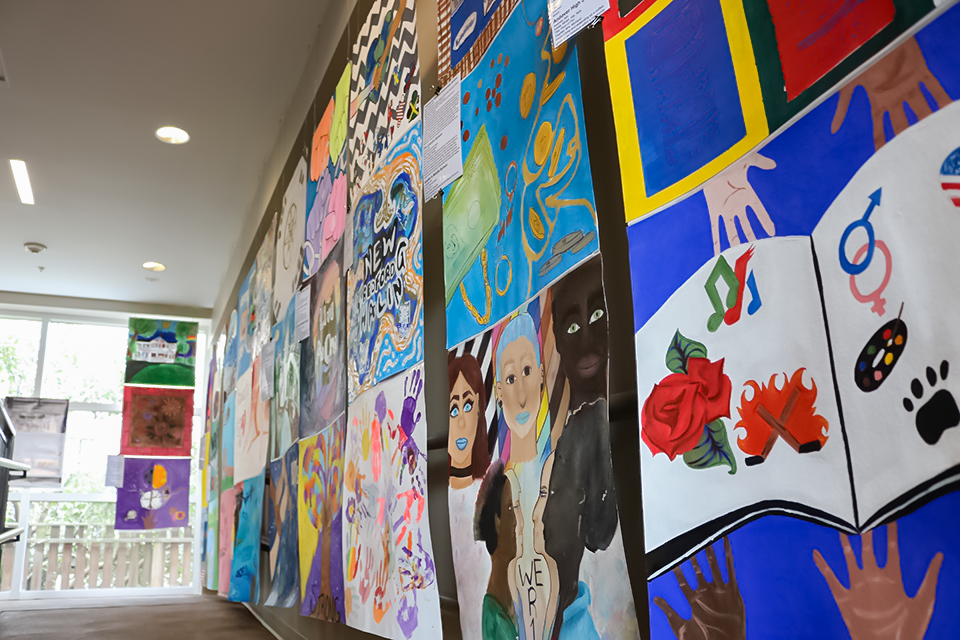 Art Contest @ the Library  This March, celebrate Youth Art month by entering your artwork in our Art Contest and Exhibition. Entry forms and details will be available starting March 1st. Opening Reception will take place on March 28th at 6:00 pm. 
5th Annual Children's Book Swap Children can "recycle" their books by swapping them for other books. Bring in your books during the week of April 23rd, and then come back on Saturday, April 28th between 1:00 pm and 4:00 pm to choose "new-to-you" books. 

ONGOING ACTIVITIES
Homework Help
Free tutoring is offered for students in grades 4-6. 30-minute sessions.
By Appointment Only. Please call or visit the library for more information. 
1000 Books Before Kindergarten
It's Easy to Participate!
Step 1: Ask a librarian for the FREE starting kit.
Step 2: Read a book with your child and cross off a circle on your Reading Record.
Step 3 and beyond: Repeat!
When 100 books are read, show your Reading Record to a librarian for a prize. Move your name marker up the wall of progress. Get a new Reading Record and keep going!  One thousand books sound like a lot, but it's easier than you think. Read 3 books a day for a year and you've already read over 1000 books or 10 books a week for 2 years, and you've done it too!  More questions?  Click here.